Winner Industrial Corporation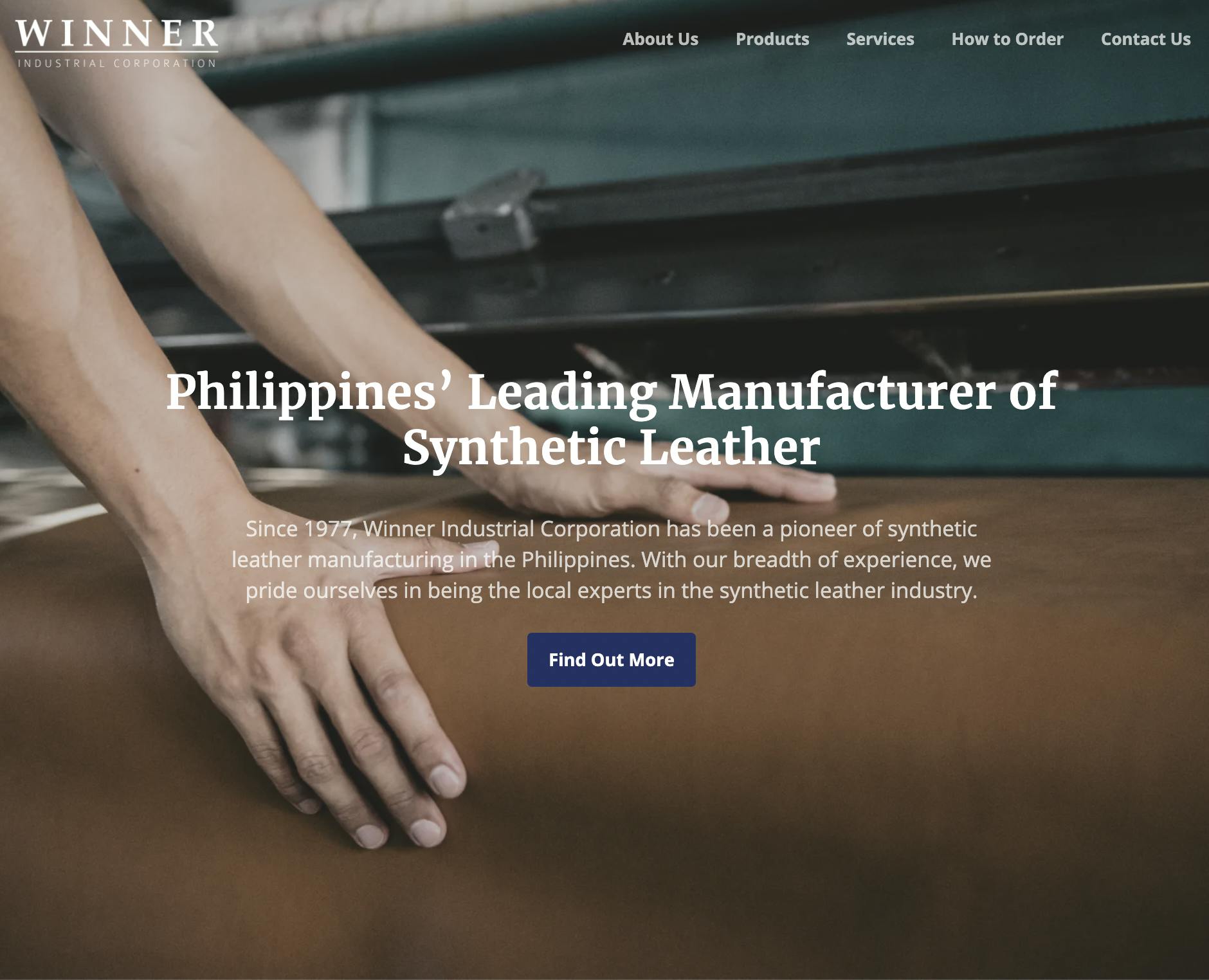 Winner Industrial Corporation is a pioneer in the local synthetic leather industry, and its products have been used in a variety of industries ranging from automotive and upholstering to small businesses selling leather crafts.
Their website is an important part of their marketing and lead generation—which is why they reached out March 2021 to have their WordPress website re-thought of to have better security, website performance, and search engine optimization.
Features included:
1. Prismic-powered content management system for updating website copies and product information
2. Smooth-scrolling landing page with a section featuring carousels of product swatches and product applications
3. Product catalog page leading to the different product pages
4. Magnify-on-hover feature and color-switching for swatch photos
5. Contact form submission to sales@winnerindustrialcorp.com
View their website at winnerindustrialcorp.com.